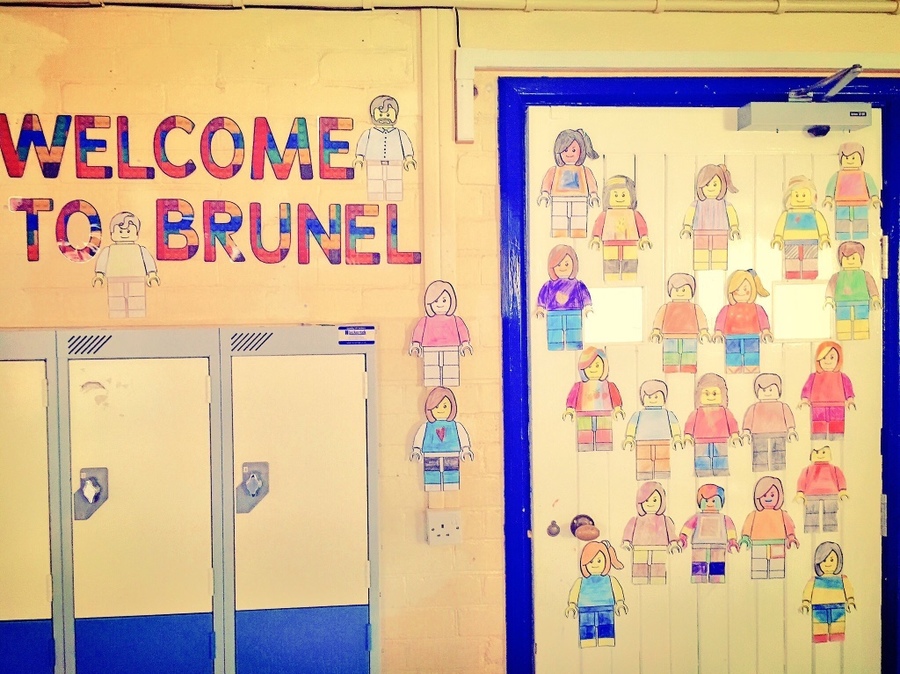 The adults in our class are Mr Curtis, Miss Hern (Wednesdays), Mr Poad and Miss Northam.
Brunel is a classroom full of inquisitive and warm individuals, who together, work hard on improving and stretching themselves academically. Through enjoyment and challenging ourselves we have no limits to what we can achieve and we are very proud of the classroom environment that we are creating.
Throughout the day we have opportunities to work collaboratively in our tables of four or in pairs. In our class discussions we can not only help ourselves to improve but also help others along the way. We look to take our teamwork and friendships built within the class out to the playground and outside of the school.
In Brunel, we teach a variety of subjects and usually that includes daily Maths and English lessons in the morning. In terms of reading we track our progress through accelerated reader and the children have at least 30 minutes each day to read these books. It is also important that at home we are reading for pleasure and choosing a book that keeps us hooked and engaged. We receive new spellings on a Monday morning and there is always a spelling test on a Friday to test these.
In terms of Maths we are always looking to keep our brains ticking with the continued practice of times tables. The children can use TT Rockstars at home or in school to practice. We also have a Maths fluency practice each day to help us with our number facts.
Our Religious education is an important part of not only Brunel but the whole school. By learning about religions and cultures throughout the world it helps us to gain an well informed and personal opinion about our own society, and the wider world.
In Brunel we will also have 2 hours of P.E each week (Outdoor and Indoor) on a Wednesday and a Thursday as well as an afternoon of Science, where we can have some fun through experiments and observation.
Our topic last term was all about Mexico. We created resource bank using Padlet and even cooked our own guacamole and salsa.
This summer term, our topic will be based around the 'Stone Age.' We will look to include a lot of craft and art based activities to help us learn all about the history from the era.
It has been a fantastic two terms so far in Brunel class and we know this is going to continue this summer. We look forward to including you on our journey!
#Y4Brunel

Catch up with things going on in Brunel by using the hashtag #Y4Brunel